GLA:D Canada Locations in Canada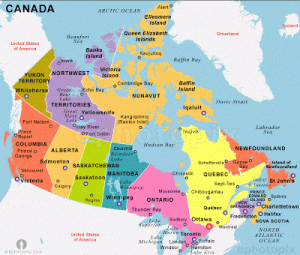 GLA:D™ Canada are pleased to announce the release of the GLA:D Canada Annual Report for 2021-2022. The report provides the results of the program through 2021 and 2022. It thereby represents the program transition through the pandemic with many clinics providing the education and/or exercise component of the GLA:D program through virtual care, allowing patients to participate in the safety of their own homes, with a return in 2022 to in-person treatment sessions. Results showed that the program continued to grow between 2021 and 2022:
Key Findings:
Implementation:
40 courses have been provided to train health care professionals,
1800 clinicians have been trained of which 75% are physiotherapists, and
486 sites have launched in 9 provinces and 2 territories.
Key Results: 
Pain improved for the majority of participants with 55.8% hip and 58.3% knee participants,
51% of hip and 56.4% of knee participants reported an improvement in their function, and 
57.6% of hip and 64.4% knee participants reported an improvement in their quality of life.
These results show that the GLAD™ Canada program is successfully supporting people with hip and knee OA allowing them to manage their symptoms, improve their function and quality of life, and increase their physical activity.
It is our commitment to continue to train clinicians and launch new program sites to meet the needs of patients in their local communities across Canada.