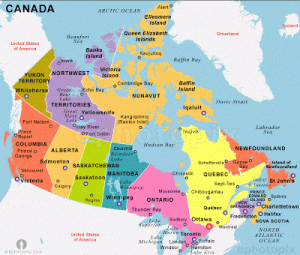 The GLA:D™ Canada program is being launched across Canada and is currently available in the following Provinces and Territories:
Newfoundland
Nova Scotia
New Brunswick
Prince Edward Island
Ontario
Manitoba
Saskatchewan
Alberta
British Columbia
Yukon
North West Territories
The GLA:D™ Canada national team are working to make this program available within the final provinces and territories so that patients across the country can reduce their symptoms and improve their quality of life.
GLA:D™ Canada are pleased to announce the release of the GLA:D Annual Report for 2019. The report "Implementation and outcomes" provides the data analysed from participants who went through the program up to the end of 2019.
Key Findings:
Implementation:
25 courses have been provided to train health care professionals
1080 clinicians have been trained of which 74% are physiotherpists
209 sites have launched 9 provinces
Key Results:
a mean 15-29% improvement in pain
over 30% of individuals experiencing a marked improvement in activities of daily living and sports and recreation
over 45% of individuals experiencing a marked improvement in quality of life
These results show that the GLAD™ Canada program is successfully supporting people with hip and knee OA  allowing them to manage their symptoms, improve their function and quality of life, and increase their physical activity.

GLA:D™2018 Full report
2018 Executive summary
GLA:D Canada: 2018 Supplementary Report – This supplementary report presents provincial-level patient registry data for the three highest-enrolling provinces to the end of 2018: Ontario, Alberta and British Columbia. Data for the remaining provinces and territories have been excluded because of limited patient numbers and/or lack of 12 month follow up data to the end of 2018.
GLA:D™ Canada 2017 report
Denmark results
GLA:D™ was launched in Denmark in 2013. Between 2013 and 2019 there were nearly 50,000 patients treated through the program across the country, with approximately 10,000 patients currently attending the program each year. Throughout the years, results have consistently shown a reduction in pain of up to 27% and improved function and higher quality of life for patients with hip and knee osteoarthritis.