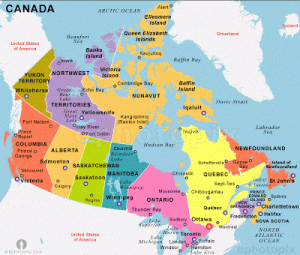 The GLA:D™ Canada program is being launched across Canada and is currently available in the following Provinces and Territories:
Newfoundland
Nova Scotia
New Brunswick
Prince Edward Island
Ontario
Manitoba
Alberta
British Columbia
Yukon
The GLAD™ Canada 2017 provides information on the programs that were implemented across the country by the end of 2017, including the participant outcomes for patients that attended the program in 2016 and 2017.
Some highlights include:
GLA:D™ Canada Training and Site Implementation:
14 courses for Health Care Providers (HCPs)
61 sites implemented the program by December 2017 in 5 provinces.
Key Findings:
28% reduction in pain intensity
35% of participants increased their physical activity
These results show that the GLAD™ Canada program is successfully supporting people with hip and knee OA  allowing them to manage their symptoms, improve their function and quality of life, and increase their physical activity.
The GLA:D™ Canada national team are working to make this program available within the final provinces and territories so that patients across the country can reduce their symptoms and improve their quality of life.
Denmark results
GLA:D™was launched in Denmark in 2013. Between 2013 and 2017 there have been close to 30,000 patients who have been treated through the program across the country. Results have shown a reduction in pain of up to 27% and improved function and higher quality of life for patients with hip and knee osteoarthritis.
If you would like a copy of the GLA:D™ 2017 report from Denmark (English version) please contact gladcanada.info@gmail.com.
The operational sites in Canada